Partner with Us. Plan to Succeed.
Advising your financial future, our team will consult and plan with you to build a prosperous one. We will reduce your taxes, maintain your financial records and grow your wealth.
Contact Us
Share Documents
TAX
Tax laws change at a rapid pace every year; when you partner with us, rest assured that you are receiving the best tax advice and lowest tax burden putting your hard earned money to work for you and your business.
ACCOUNTING
Are you tired of handling the back office responsibilities for your business? Maybe you realize that your time is better spent focused on building your business and having an expert deliver those results to you. Our accounting and bookkeeping services are geared to deliver useful information to you so you can make smart business decisions.
PAYROLL
Your most valuable asset are your employees. Partnering with us for your payroll needs will provide you peace of mind that your employees are paid accurately and timely. We offer all of the payroll and human resource services that your business needs to thrive.
ABOUT US
Anderson Tax Accounting and Consulting was created on the premise that every client is treated equally, that we would be efficient and responsive to our client needs, that we will support our client's goals and help them achieve them, and that we will always treat everyone with honesty, respect, trust and integrity.
 
Our services are packaged to deliver the most efficient and cost effective solutions to your personal or business needs. We pride ourselves on delivering results! Our firm has over 17 years of experience with handling complex tax and accounting transactions with the goal of saving our clients money and building wealth.
 
We serve clients from a diverse group of industries such as real estate, professional service firms, professional trades, doctors / dentists, and advertising agencies….just to name a few.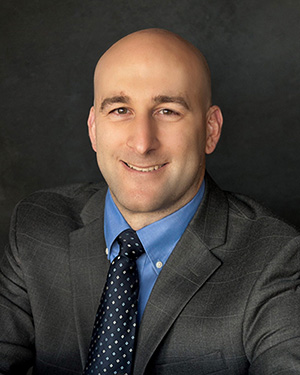 Craig M. Anderson, CPA, MT
Managing Member
Craig, a Philadelphia native, graduated with a bachelor's degree in accounting and from Temple University and a master's degree in taxation from Villanova University.
 
Craig has over 17 years of experience working in small to mid-size firms in the Philadelphia and Central PA metropolitan area. His knowledge has assisted numerous clients in most industries and facets of the business life cycle.
PROFESSIONAL SERVICE
Tax and accounting is what we do best. We do it efficiently and cost effectively to give you peace of mind and allowing your business to flourish.
YEARS OF EXPERIENCE
We have the education and experience necessary to keep up with changing tax and accounting laws guaranteeing that you are in good hands at all times.
SERVING YOUR BUSINESS
No two clients are the same. Our consulting model is custom built for each and every client to help grow your business. Our work is not finished until the desired goals are being met.
Craig has done the work and earned the credentials. But it's his good nature, attention to detail, and sincerity that set him apart as a professional and as a man I'm proud to know. This tax season, or any time you have an accounting question, know that Craig Anderson will give you the answer you need at a value that can't be beaten.
Anderson Tax Accounting & Consulting PLLC took the time to help me get all of my financial records in order. Craig's work was very detailed and he explained everything in a way I could understand. Very professional and highly recommended.
Anderson Tax Accounting & Consulting PLLC is the best! We got a letter stating we had a discrepancy of over $400K. I sent the letter to Craig and within MINUTES, he responded, talked to me on the phone AND sent the IRS a letter with the documentation. I was panicking, but he knows his stuff and immediately contacted them due to their error. I really am so thankful that we have a good CPA now!
I hired Craig to take on my small business's accounting & payroll after my prior accountant went MIA. He has been nothing short of a miracle worker. He gets everything caught up & back in order. Even better, he has been an amazing resource & is always available. I can't imagine having a better experience. Highly recommend working with his firm.
HAVE A QUESTION? WE'RE HERE TO HELP
c.anderson@andersontac.com